Each year CES introduces us to a batch of weird and wonderful gadgets, but for every odd chewing dog robot there are the more normal announcements like new TVs from Sony, LG, and the like. This year, that's not going to be the case for Sony at least, as the brand has said that it won't be revealing any TVs at CES 2023.
That's right. Instead of revealing the successor to last year's Sony XR-A95K TV – the brand's first-ever consumer-friendly QD-OLED display – Sony will instead be focusing on its upcoming PlayStation VR 2 headset as we expected and seemingly a car. At least based on the image used for its upcoming CES 2023 conference live stream (opens in new tab).
In a statement to The Verge (opens in new tab), a Sony spokesperson revealed that "Sony will not be sharing any TV details during CES 2023." In a later statement to FlatPanelsHD (opens in new tab), Sony divulged that it would host a separate event for its TV announcements "later this Spring" (i.e. March, April, or May).
This news is certainly a shocker – Sony making a TV announcement is basically the free square in CES bingo – but ditching TV announcements seems like the right idea this year.
Out with the old, in with the new
As brands like Sony and Apple start to branch out into new tech sectors with their VR and electric vehicle efforts they need to make sure they give their products room to thrive. I've previously said that Apple should announce its long-awaited Apple XR headset at its own dedicated event – or a less consumer-focused conference like WWDC – as there's a good chance the device would get somewhat lost in the noise if it launched alongside a new iPhone or MacBook.
Similarly, considering how much hype Sony can drive around its incredible TVs (especially its recent five-star review-worthy QD-OLED efforts) its PSVR and EV announcements likely wouldn't get as much attention as they deserve. That's not saying they'd be completely ignored, but it's easier to get excited by and understand Sony's TVs as they've been consistently impressive for the past few years – whereas Sony's VR and EV track record is much shorter if not non-existent. It's hard to look forward to something that might be utter trash.
On that point, there's another good reason to swap its TVs for VR and EVs: the in-person CES 2023 attendees. 
VR is really hard to sell in a trailer. I can't tell you how many experiences I've dreaded playing after watching a trailer before actually putting my headset on and realizing the game is actually a blast. It's the same with my friends and family, they go on about how uninterested they are in VR before giving it a go and then messaging me days later about which headset they should buy – spoiler it's the Oculus Quest 2.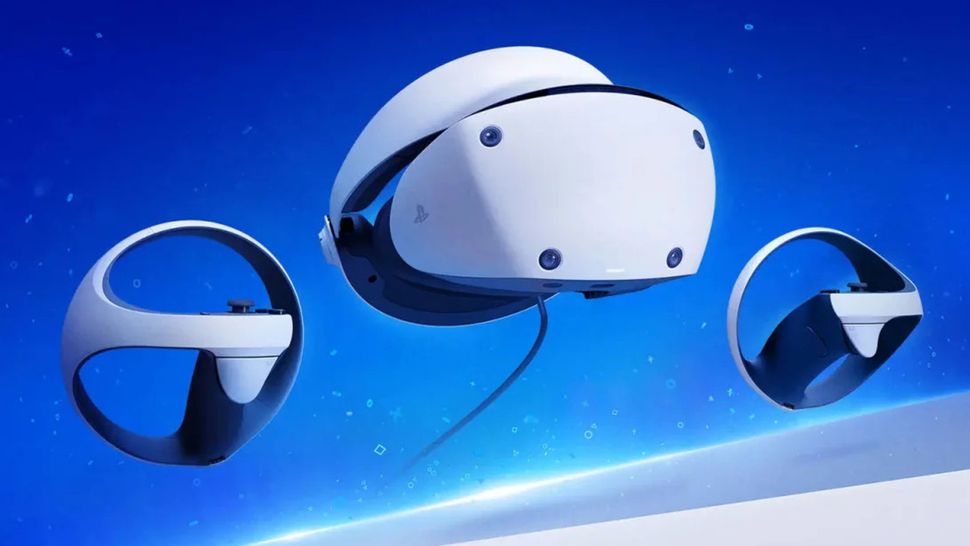 For Sony, CES 2023 gives it the perfect opportunity to get its new headset in front of writers, reporters, and influencers who can then go away and describe how impressive its next-gen hardware is. Similarly, the attendees could also try out Sony's new car – though it might still be too early for people to take it on a test drive. Instead, they might just have to marvel as it sits stationary on the show floor.
TVs have to be tested in person too – so we can verify the performance is as impressive as Sony promises – but, frankly, conference show floors aren't great for more than a brief first impression. The crowded, noisy and slightly smelly spaces are a far cry from the living room environment most of us have our home entertainment setup. That's why we may post a hands-on review based on our initial tests with a TV from an event, but wait until we've used it in its intended environment to upload our full-rated review.
Also, it's not like Sony won't be launching any TVs in 2023, it just won't be announcing them at CES. It's already said that its TV lineup will be featured at an upcoming event in the next few months, so it's not like we have too much longer to wait until we know what displays it has ready for us. As soon as we find out we'll be sure to share the details with you as well as our thoughts on its 2023 screens.
Can't wait for Sony to launch its new TVs? Check out our picks for the best TVs that you can buy today.