Back in 2008 on January 15 (opens in new tab), Apple unveiled the MacBook Air, with then-CEO Steve Jobs taking a laptop out of an envelope to showcase how 'thin' would be the theme for this new Mac. I had one between 2013 and 2021 before it finally gave up the ghost.
Around this time, netbooks were a passing craze, which had 8-inch displays with cheap Intel processors for around $299/£349, and many wanted Apple to follow up with this, even before the iPad was a possibility.
However, the original MacBook Air in 2008 was seen as a better alternative for users who just wanted simplicity for their workflow. Wayback Machine saved a great page from Apple's site (opens in new tab) at the time of how wireless and thinness were the two aims of this laptop from the company.
Housing just one USB 2.0 port, a video-out port to support external monitors, and a MagSafe power connector all hidden inside a small hinge, this would become a template for how Apple would try to apply thinness to most of its products, until function won out with the MacBook Pro 14-inch in 2021 with its many ports and a focus on productivity rather than style.
My Air: 2013-2021
I've been a Mac owner since 2006 when the very first Intel Core Duo iMac arrived, marking the CPU transition from PowerPC to Intel. As the years passed, I upgraded to a 2010 MacBook Pro, and then it was a MacBook Air back in 2013 to help finish my university course after using an iPad 3 the previous year, and I needed something with more power.
By this time, the GPU had reached a point where playing BioShock Infinite and Batman: Arkham City wasn't an issue, and the storage had gone from 80GB in 2008, to 256GB.
While the MacBook Pro had gained a retina display back in June 2012 (opens in new tab), the Air wouldn't get this feature until 2018, but I didn't mind – speed and reliability were the aims for me here, and the Air delivered that in droves.
Eventually though, as I graduated from university and took some full-time IT jobs in what now feels like a previous life, the Air became a machine I'd use less, replaced by my even thinner and lighter iPad, so it became almost a backup machine.
Eventually, its battery and hard drive would fail – the Air would reach 40% charge and suddenly switch off, for example. In 2021, the hard drive ultimately failed, only booting up in its recovery mode, unable to find the 256GB storage, and now it stays in its box as a relic.
The Mac Renaissance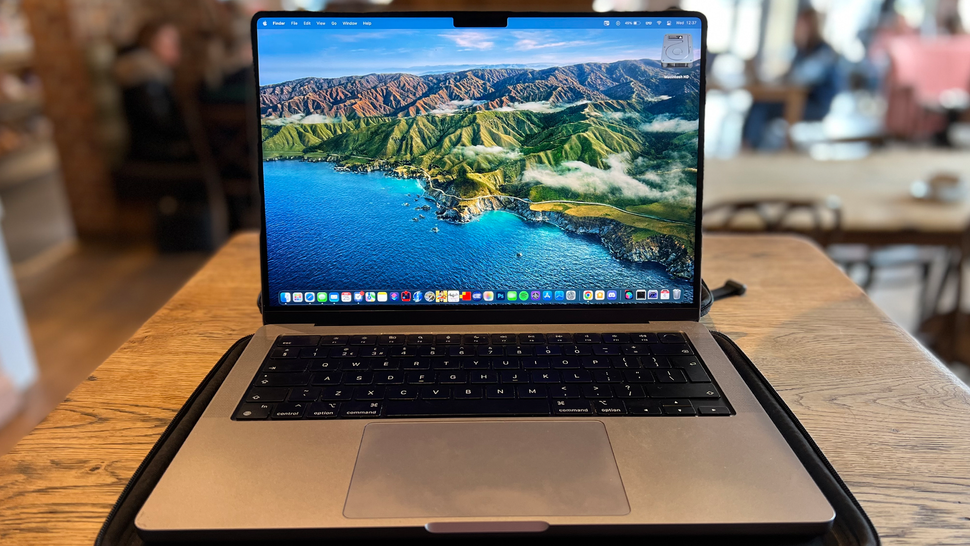 But during this whole time, the Mac was going through rough patches which also made me hold off from looking into buying a new Mac. The butterfly keyboard and the TouchBar weren't worthwhile upgrades to me, and macOS didn't fit my needs – but a 10.5-inch iPad Pro in 2017 did.
While my Air was a backup machine, I still loved its design and its keyboard. Whenever I needed to edit a podcast or fire up an app that wasn't functional on iOS, for example, the Air came through.
It wasn't until the MacBook Pro 14-inch arrived that I decided to go back to macOS, and I've never been happier in owning a Mac – its design, the ports, and the keyboard are all a home run for me, while that iPad Pro is now in the hands of a developer friend for testing his apps.
But it's the MacBook Air that's always been the machine that set the standard of what a laptop should be for me – from its portability to its long battery life and great physical design. The M2 MacBook Air is one of the best laptops you can own right now if you don't need the extra power of the MacBook Pro, and every time I see it in an Apple Store, a wave of nostalgia hits – I remember trying to get a dissertation done in a Nottingham library at 3AM in 2014 with my old MacBook Air.
Long live the Air – and I also hope that Apple never changes the keyboard again.