The air fryer has revolutionized how many of us cook our breakfasts, lunches and dinners. Not only for those main meals of a day, they're also fantastic counter-top appliances for filling in the hunger gaps in-between. But since humans are creatures of familiarity, tending to stick to what we know instead of trying something new (especially when it comes to food), many folk rarely step beyond those familiar foods that are known for being cooked well in an air fryer, such a fries and chicken wings.
Over the past few years, we've seen the best air fryers fly off the shelves as we look to save money on our energy bills. In addition, air fryers deliver a means to cook foods faster, keeping apace with our busy lives, and eat healthier, too, since they don't necessitate the need for using too much, if any, oil. We hear a lot about air fryer mistakes and foods to avoid cooking in an air fryer, but what about all the delicious foods that deliver excellent results when cooked in an air fryer?
Below we round up nine foods that produce superb results. We're sure that there are plenty more – and the best way to find out if a new air fryer food type will work out or not is to give it a go.
9 air fryer foods to give a go
1. Donuts
If you're a Krispy Kreme fan, then definitely give these air-fried donuts a go. By using deep-frying donut recipes as a guide to the temperature requirements – in this case, 356ºF / 180ºC – and reducing the cooking time to five minutes, we put the dough into a metal baking tin rather than onto the crisper plate – and our resulting air fryer donuts rivaled those of Krispy Kreme.
They were a soft golden color on the outside, and soft and fluffy on the inside. Don't be surprise if your family and friends are convinced that you've bought a dozen donuts from the local shop rather than having actually made them at home.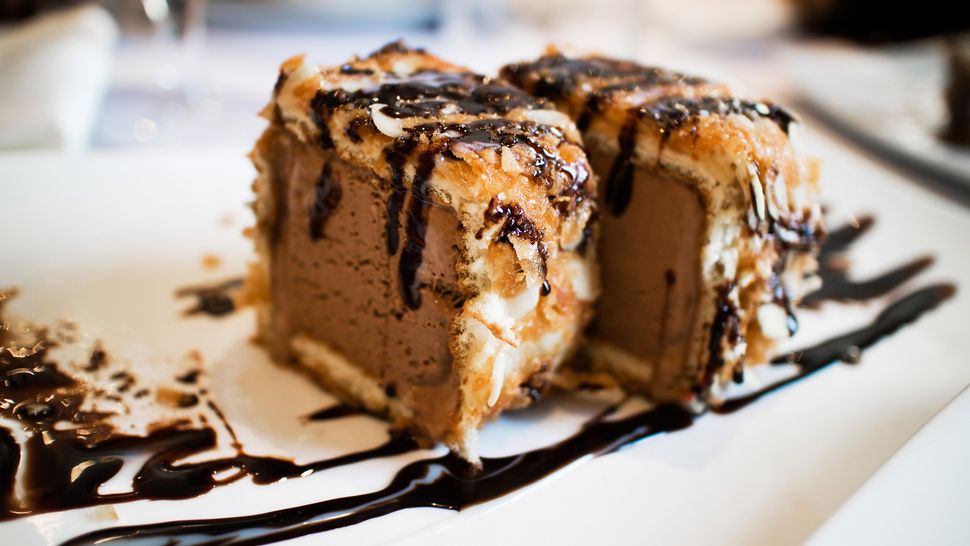 2. Ice cream balls
Yes, you can cook ice cream in an air fryer. And it's delicious. Deep-fried ice cream is a popular dessert often served in South American restaurants. An ice cream ball is coated in a batter of sorts and deep-fried for less than a minute to create a warm, crisp shell while the ice cream remains intact on the inside. 
We recreated this treat and found that Honey & Nut Corn Flakes (or Crunchy Nut Cornflakes in the UK) worked a treat to coat the ice cream. The ice cream balls not only tasted delicious, they're healthier – and the process of making them in an air fryer is safer than deep frying, too.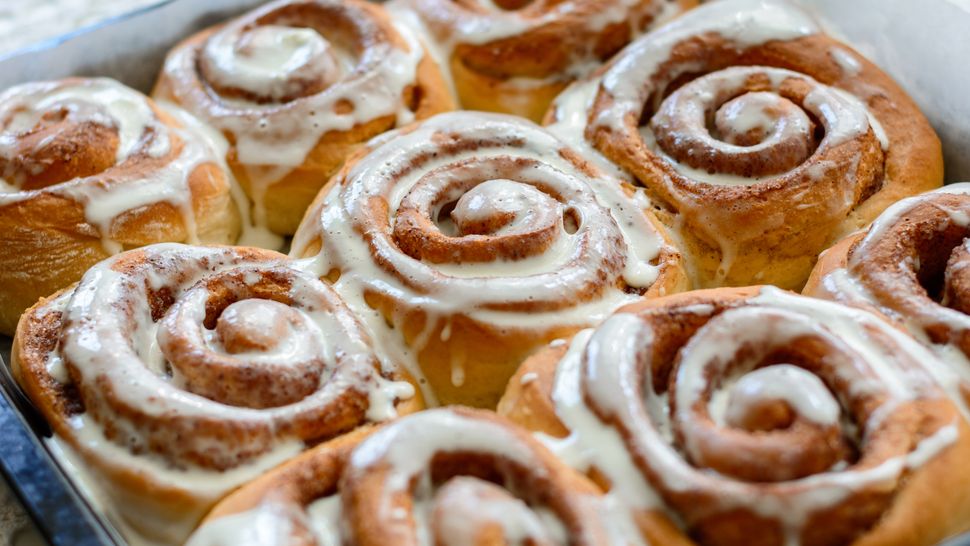 3. Cinnamon rolls
When we made cinnamon rolls in an air fryer, the results were better than following my usual method of baking, so there was no going back. Perfecting the dough – and the buttery, slightly-spicy filling – is the key to success when making air fryer cinnamon rolls. We landed on a filling of 2.1oz / 60g soft butter spread over the dough, sprinkled with a mix of 3oz / 85g of dark muscovado sugar and 1.5tsp of cinnamon.
You're air fryer may not have the capacity to cook all the rolls in one go, so you can set aside any remaining dough and cook later.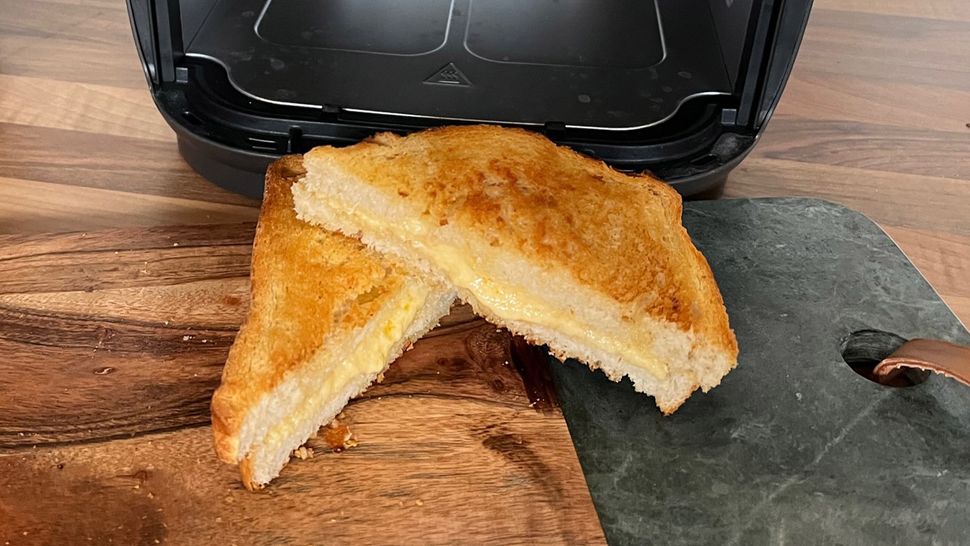 4. Grilled cheese
Also known as a cheese toastie, this air fryer food type may surprise you. The usual way to make a grilled cheese sandwich is on the stove, unless you have a specifically designed appliance for the job.
In the air fryer we found that you can make the sandwich as usual, but spreading a thin layer of butter on the outside of the bread and cooking the sandwich on the crisper plate of the air fryer drawer for six minutes on both sides delivers an delicious, crispy grilled cheese sandwich.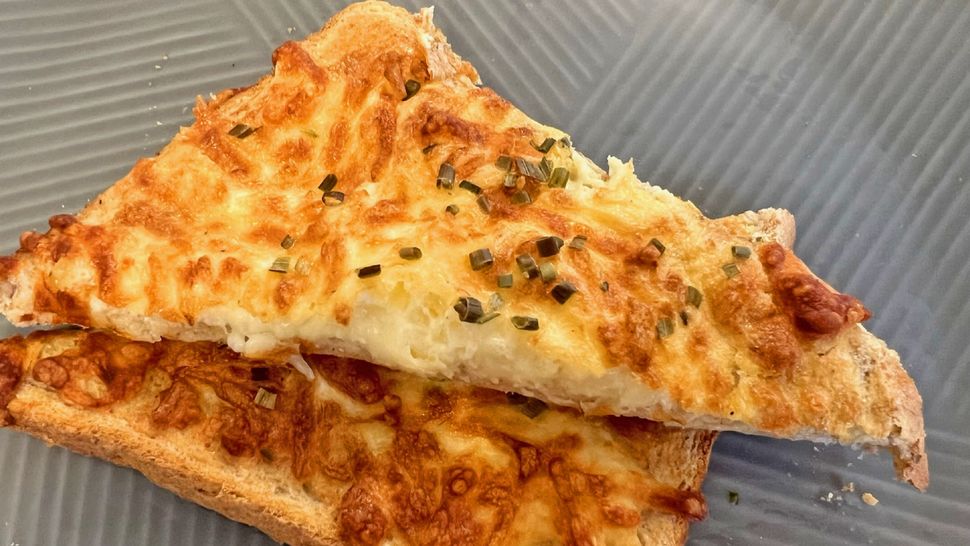 5. Cheese on toast
Don't fancy a sandwich? You can also make air fryer cheese on toast. Load on the cheese and / or use a variety of cheeses to deliver a super-tasty snack. 
We worked an egg into the mix, which delivers results in a more oozy top, with the cheese nicely spread out and melted. Season with salt and / or pepper for a punchier flavor.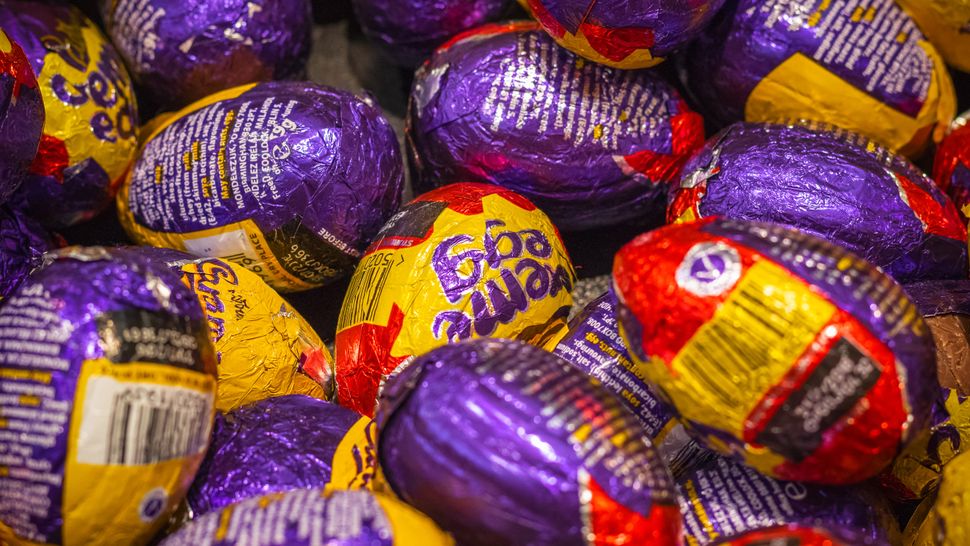 6. Creme eggs
We mastered the viral air fryer Creme Egg recipe from last year, and although the initial attempts weren't straightforward, we cracked it (punn intended). The trick is to evenly cover the creme egg in a croissant dough and crank up the temperature of the air fryer. 
We also tried air frying a caramel egg, which was less sickly-sweet than the creme egg – so that's worth a go, too.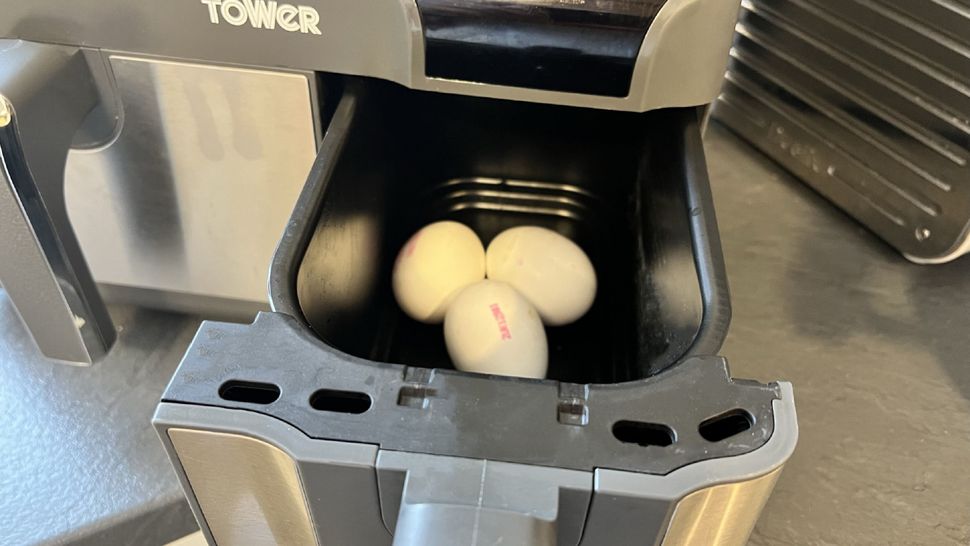 7. Hard-boiled eggs
Surely you can't boil an egg in an air fryer? Yes, actually, you can! Get the timing and temperature right, and the air fryer will deliver perfect results every time. In addition, in the air fryer you're likely to be able to cook more eggs than you can fit in a typical saucepan, and there's minimal washing up, too. Note that the various cooking times for different-sized eggs in an air fryer aren't far off how long they'd take to cook in a pan, either.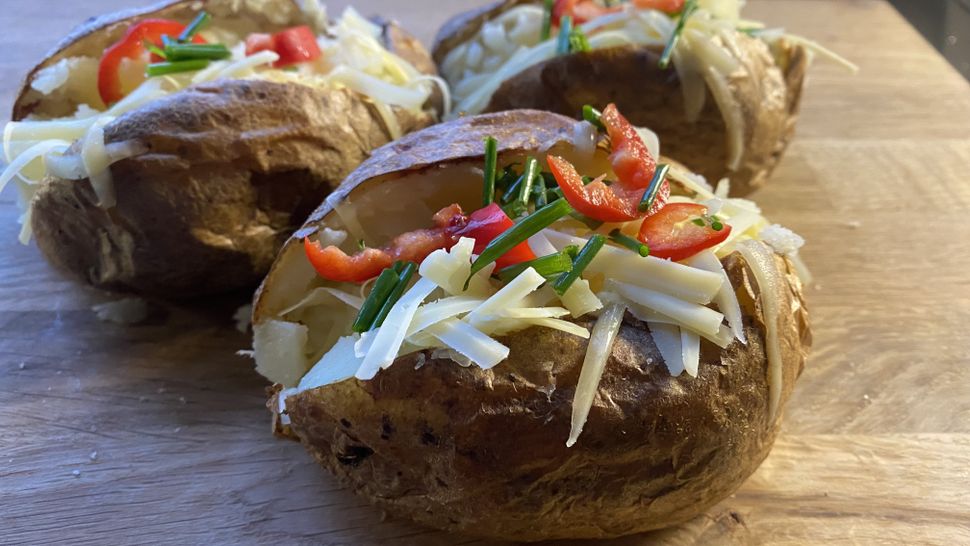 8. Baked potatoes
The baked potato is a staple meal for many households and although not all air fryers have a "bake" preset, we can vouch that there is such a thing as a baked potato air fryer recipe that works. Depending on your air fryer, it won't necessarily save you money on your energy bills due to the time it takes to bake a potato in the counter-top appliance, but we can all but guarantee that you'll achieve a crispy skin and fluffy inside – so it will certainly be worth it.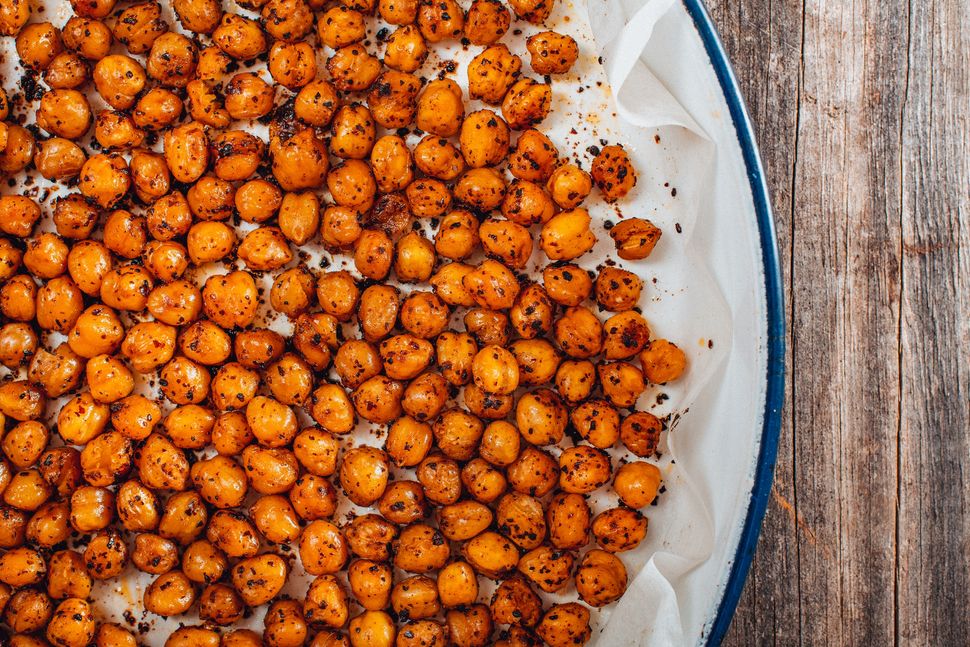 9. Chickpeas
Arriving in a can, there's very little prep you need to do before cooking chickpeas in the air fryer – with the results a delicious, crunchy, super-healthy snack. Simply rinse, drain and season; they'll be ready to enjoy within just 15 minutes.